Safe Haven
December 26, 2010
I live within the pages of books.
Between the cover, I find myself
In the midst of adventures,
Surrounded by fantastical beings.
My days are spent in lush forests thicker than Harry Potter, or
In on a salty, sultry beach, basking in the languid air.
Sometimes I find myself trapped in the lair of thieves, or
Caught in the Arctic's white-as-Crest-teeth snow.
Any place is fine with me.
Sometimes, feelings of love and adoration grip my heart;
In some novels, hatred rages through me,
Leaving no prisoners.
Other times, I am captivated by excitement that is
Wilder than a hurricane.
Whatever emotion is fine with me.
Different sensations meet my skin;
Water surfaces, smooth like a stone,
bristly evergreen branches.
I feel ferocious, disorienting wind,
And a plush velvet sofa.
Any sensation is fine with me.
Readily, I plunge into danger, eager to face whatever obstacle that may arise.
I ward off villains, defend the innocent, and court charming boys.
I dash into tangible danger, team up with protagonists, and prevail.
I am invincible.
But then, I reach the back cover.
The world around me dissolves like sugar in water. Suddenly,
I am left with nothing—
nothing but the actual world.
It is much scarier than my world of
voracious vampires, penurious pirates, and disguised devils.
Suddenly, I don't feel quite so brave.
Suddenly, I am not invincible.
I am nothing.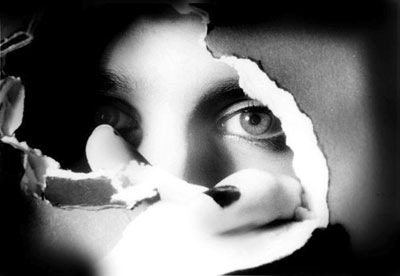 © Tabatha B., Peoria, IL