I am a Dreamer
January 12, 2011
I am a dreamer.
See how on wings light I soar.
You can take what you want,
but as swift as the wind,
I'll rise once again.
Pry me away with the fingers of hopelessness,
tempt me with the foods of easiness,
yet I will not falter.
I shall be pushed and shoved,
but fate shall keep me on her path.
Life may treat me as his pawn,
but he may not stop me from dreaming.
For the tears I shed today,
may tomorrow turn to a golden road.
As I walk this golden road,
I shall keep my head held high and forward.
As the stars shall guide me,
and the sun shall give me a breath of life,
I will ride the wind.
For I am a dreamer,
and nothing can take that away from me.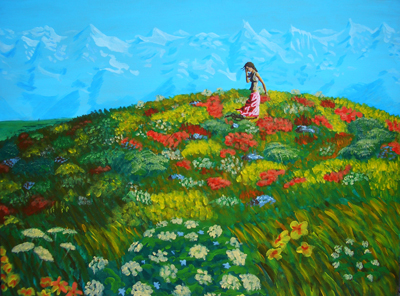 © Allison F., Langhorne, PA