That Night
January 14, 2011
I have been walking
for countless hours
along these lonely roads
dotted with small, bland houses.
I concentrate on the small,
white pebble that I kick.
Beneath me is the cracked sidewalk.
I never look up,
but just keep looking down.
A breeze blows by
and I shiver.

"Hey you!" someone shouts,
but I remain silent and moving.
I hear footsteps hurry behind me,
but I still keep going.
There comes a bend in the road,
but my destination remains ahead.

As I break into the trees
I am grabbed by the arm
and slowly turned around.
I see a large pair of work boots
and tattered, stained jeans.
A man says, "Do you need
a place to stay young m'am?"

Now, I look up.
He did not ask me
if I wanted some change.
Not if I need a lift.
No, this night I was offered a home.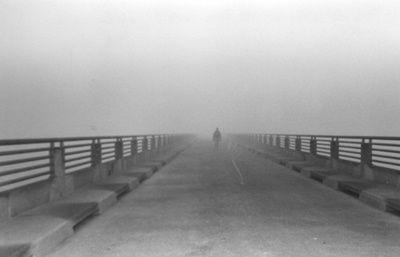 © Becky G.,Westerville, OH