The Most Beautiful Woman
December 17, 2010
A greasy baseball cap
replaces her once attractive flowing auburn hair
her deep brown eyes have lost their sparkle
her once baby smooth skin has grown weak
but he takes her in his arms
and tells her that she's the most beautiful woman he's ever laid eyes on.
and he is right.
she's scared to death
feelings of despair and hopelessness
covering her like a cape
but he tells her she's the bravest woman he knows.
and he is right.
she's holding on by her pinkynail
wanting to live so bad
and hating those who just give their life up with foolishness
while she's done nothing but yet she is using all her strength
and resisting the desire to let go.
he tells her she is the strongest woman he knows.
he is right.
she's fading fastly...
barely holding on...
she says,"I don't know if I can make it,"
but he says, "you will live to a ripe old age... me and you will have a housefull of children and live happly ever after."
but he is wrong.
and, like a thief in the night,
an angel comes and takes her hand.
"Come with me and you won't hurt any longer."
So she flies away with the angel
and joy and sadness
sweep around him
all at once and he knows
that his angel won't suffer any longer.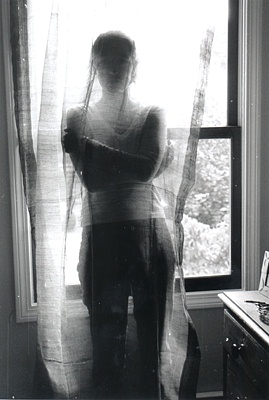 © Cerys W., Marblehead, MA