Act1:The Butler's Final Denouement...
January 31, 2011
I stand as such,
Looming,
In the gloom,
I wait;
Merely existing --
Nothing more,
For the curtain
To ease open,
And screeching sirens
To illuminate
My presence here.

I crave no spotlight,
no remorse --
And I get none;
The opening act
is nearly done,
So I fade away,
Unnoticed and disdained --
A shell
Of the man
I used to be.

I am no doctor,
Nor dashing hero --
Not even Adam
Or Juliet --
Not in their eyes.
I can never play saviour,
Like he
I loathe desirously;
No other,
Can cause so much
Envy --
Despair,
And still yet bear
An unconditional trust.

I can desire
a gracious denouement,
Aspire it --
Believe in it --
But in the end,
Deception
Is nothing more
Than lies.

Even so,
I carry on;
I know
they have secrets,
And my character
Has mine --
They think they know everything --
Those ignorant fools --
And that,
For sure,
Will be the death of them.
I put on his mask,
And get into character --
I know all the parts
Like the back of my hand,
But only mine
Am I to play.
I know my job --
My role,
My act,
And as I put
Apon his mask,
And go on
With the play,
The broken,
Twisted --
Lonesome --
Man within,
Is gone
For the day;
And,
I guess they're ignorant
After all,
For I could play butler
Any day --
But never,
could I be
Just Ianto.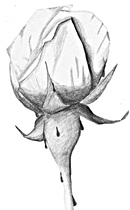 © Elaine S., Phoenix, AZ