Out of Reach
February 14, 2011
I edge closer to him
Dark hair, deep eyes
Loving smile.
His fingers brush against my cheek
A warm touch, a gentle touch.
But daytime must turn to night.
And lovers turn as well.
I stab in the back,
A blow to the heart.
And you are gone.
Gone with another girl.
Gone with a healthy heart.
But, I? My heart has yet to mend.
I pray you come back.
I pray you sta away.
Pleasure unwanted, out of reach.
But we all want things out of reach.
So I stay here, conflicted.
Dreaming of you.
Nightmares of you.
Should I say love or hate?
Do I have the power to debate?
No.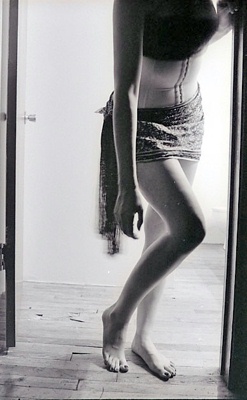 © Alexandra K., Chicago, IL