Seamus and Lucy, Part 2
February 11, 2011
My dear Lucy,

Thank you for your freaking letter that you
freaking sent me. I especially freaking liked
all the freaking "freaks" in it. No, seriously darling,
it was amazing hearing from you again, and
I've missed the way you swear too much.
Your letter made my day – no, my week.
Actually my month. Perhaps my year.
You have no idea how much I've missed you.
Dublin's a damn lonely place sometimes,
you know that? Like you, I tried dating other
people these past couple years. One of them, Molly,
I thought was almost as perfect as you were, but
I found out that she was only with me to make
her man jealous and I split with her shortly after.
It was never meant to be, and she'll never be
as incredible as you. I need to see you again.
I knew it anyway, but when I got your letter
I knew it even more. We're young, naïve, and
immature, considering I still crack up at
that's-what-she-said jokes, but we can't give up
on this. I'm going to look into how much an
exchange program would cost. I'm majoring
in philosophy this year. Can't do anything with it,
but screw that; if you ask me, if you don't do
what you love in life, then what's the point?
I miss you, love. Write me back as soon
as you can. I love you too, you little freak.
Don't think I ever stopped.

Love, Seamus

P.S. Yeah, I remember that time. That *was* screwed.
I'm still sorry for not believing you, sweetheart,
and I'll keep apologizing for it. Speaking of which,
you don't have to apologize for what happened
at the end. It wasn't your fault or mine – it was
out of our hands, dear.

P.P.S. We do bear resemblance to The Notebook.
Maybe we should have a dramatic kiss in the rain.
I'd like that. Would you?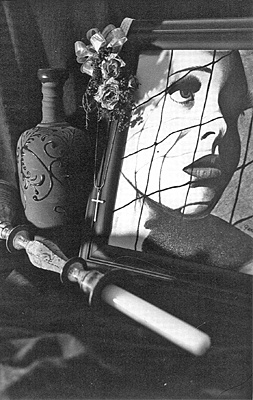 © Jena S., Cameron, WI