The Bearer of the Family Sky
February 25, 2011
What happens
When the strong become weak?
Unable to hold the weight they shouldered
so carefully before?
Beautifully arranged on their heads
A balancing act of classical books.
What happens
When those who bore all struggles
Find their own to bear?
No one can take their burdens without spilling them,
No one is willing to try.
But what happens
When Atlas can no longer carry the weight of the sky?
What happens
When Atlantis sinks
The lives it supported also the straws that broke its back?
What happens when the world twists,
And starts spinning the other way?
Will we wander the desert, searching for strength?
A new martyr to raise?
Someone must have the job,
Lest we all be forced to carry on
Alone, our problems our own.
But what happens
When the pillars rebel
And force off their chains with a shout.
What happens when they
Leave peacefully,
A soft sigh of goodbye all remaining.
How dare they
They leave us!
We need our supporters, our guides!
How dare they refuse
To carry the burden and leave us to dry!
How dare they decide
That the flow of the tide
Has swept by to carry them off!
How dare they have lives,
They must swallow their pride
They were meant to serve us!
How dare they complain,
And leave us to reign
Who among us will step up?!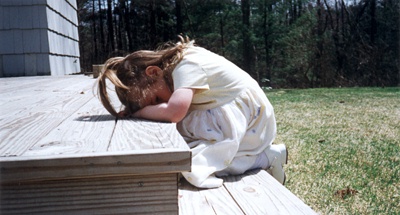 © Katherine B., Hingham, MA