Let Me In
March 11, 2011
You see me now,
you smile tentatively.
I smile back, all cheery warmth
all sunshine bright.
You approach me;
You start the conversation
that leads to so many more -
it's all your fault.
You took the twenty-three steps
that separated you
from impending doom.
You gave me your secrets
I only listened.
I sympathised, I understood you,
the way you, so unwisely, wanted me to.
You let me in
you confided your dreams in me.
Do you blame me
for your recurring nightmares?
You see me now
You are horrified.
I never promised to be good
I never told you to trust me.
So why blame me?
So you see the devil in me now
the devil breathing over your shoulder.
Light has been shed on my brand of darkness
and you are appalled by what you see.
You fear me, you want to run away.
Don't be scared...
My words will caress your doubts away
my innocent gaze will hypnotize you.
I'm still not telling you that I'm good
that I'm to be trusted...
But you let me in anyway.
You never learn, do you?
No, you let me in
and expect me to lock the door
behind myself.
You still don't see
that by letting me in
you have rendered all you defences worthless.
You smile at me tentatively
I smile back, all cheery warmth
all sunshine bright...
only to hide
the devil inside.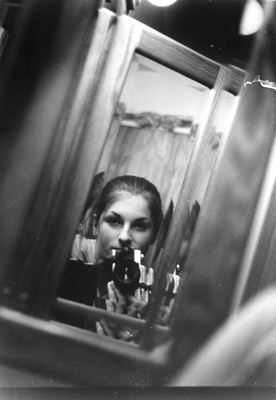 © Lindsey D., Marblehead, MA