Callous Freak
March 13, 2011
A half-carton of ice cream? Really?
Well, you just killed the pancreas there buddy.
I'd like you to know that all of us aren't nearly
As stuffed and bloated as you are.
This was meant to be a family social event,
But I suppose we can make this all about you.
I'm so sorry to hear your moving back to Ohio
Well, not really, since everyone wants you gone.
You're makeup looks terrible by the way,
Like teardrops speeding past your eyeliner
Racing down the sides of your cheek.
I bet he saved the ring for the other woman.
So, while your filth ruins my brand new sofa
You can share all your pathetic sob stories
And I can try my best to pretend I care.
Please don't bother asking how I've been
Or pretend to act interested in me at all.
Remember, its not about me, its all about you.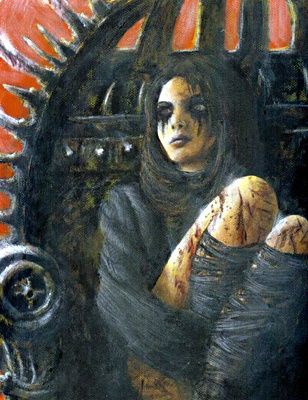 © Veronica N., Kenora, ON, Canada