The Girls in the Corner
March 4, 2011
The girls in the corner
they sit so pretty
waiting to induce
Their robust male peers

Their eyelashes blacker than death...
Their lips redder than blood...
Out from those lips spew the mintiest of breath...
For their raised shoes make not but a thud
But a
Click
and a
Clack
and a
Crunch
and a
Crack
One day
Those feet shall be
Twisted and distorted
All out of shape

Those girls in the corner
They stare at me
And what is it they see?
All but nothing ever so pretty...
They see no death
No blood

Those girls
They must think
That they are by far
Much more valuable than me
They must think that I am nothing...

But if I were nothing
Then who would be left
for them to show off to?
And if I were nothing
Then who?
Just who?
Would be left
to envy all their
Fake manufactured beauty?
And if I were nothing
Then what would be the point?
The point of-
Being the girls in the corner...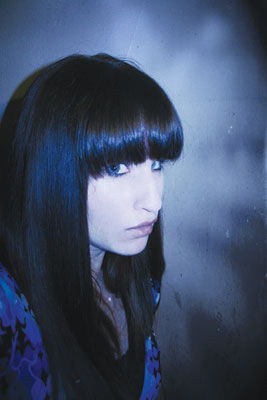 © Monica L., St. George, UT