Gymnastics
March 15, 2011
Knowing how to move every muscle
Twirling and flipping through the air
Knowing your strengths and weaknesses
Never being "good enough"
Always having to try harder
Never being completely satisfied
This is gymnastics
One mistake could hurt you, end you
One misstep could change your whole routine
This is gymnastics
You must ALWAYS be the best
No second chances, usually
No do-overs
One chance, can you make it?
Will you push yourself to the limit
Will you get up through the pain
And try harder, try again
Till you get it right?
Can you work
Even though every muscle aches
For this is gymnastics
And this is your last chance
You can make it
Flexibility and strength
Skill and potential
That's all you need
Gymnastics!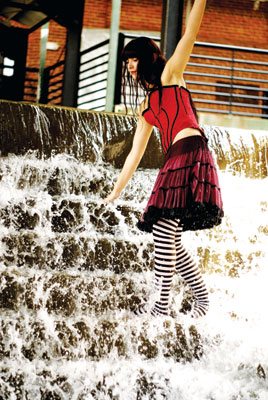 © Daniel H., Durham, NC