Trying
March 24, 2011
Everyday is like a new challenge,
A different world,
No familiar faces.
One day, everything is fine,
And the next, there's nothing left.
All that I know, blown apart.
The smiles from yesterday still haunt me,
Laughing at me, now so lost and lonely.
You try to help,
But no one really knows how I feel.
There's so much you don't know about me,
There are so many people who don't know the real,
The true me,
At all, even if they think they do.
It's all an act,
Which is what gets me through each new day.
Even if it hurts,
I try not to show it.
I put on a smile and keep my face plastered like that,
For a long time.
But when I'm alone, it goes away completely,
Leaving me with less than I had before.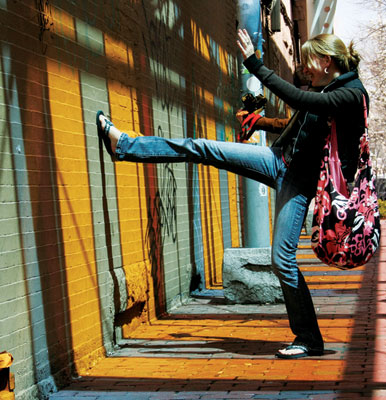 © Marina S., Vineyard Haven, MA