Possibly...
April 14, 2011
When does change happen?
Do we have anything to do with what or why or how?
Do we get a say in such an important matter?

Like in the case of lovers, friends, and enemies
When do friends become lovers? Why? How?
Why do friends become enemies? When? How?
How do lovers go in reverse, back to friendship? When? Why?
How are some people able to skip steps?
Becoming enemies immediately, becoming lovers instantly,
Or going from lovers to enemies basically overnight?

Is magic a form of change?
Is music a form of magic?
Are magic and music forms of love?

And how do you know it's love not infatuation or lust?
How can you be so sure?

Is it when nothing makes you happier than knowing you are in the same universe, solar system, galaxy, even orbit as the one you love?
Do you savor every breath you take knowing that somewhere else out there is this big wide world the one you want to be with forever is breathing the same air?
Does it make you happier still to know that you are on the same planet, the same continent,
the same coast line, same country, same state?

Does your smile widen to the point of your cheeks turning red and hurting more than they did the last time you made this journey, with each step you take, knowing you are in the same town, on the same street, in the same building as them, only getting closer?
Do you strain your eyes so much they tear up and dry out and redden simply because you do not have to will to blink for fear that you will miss a single glimpse of their perfect face?
Do you listen to silence with the hopes of hearing an echo of their voice from long ago still bouncing off of the walls?

Does everything remind you of them?
Do you wake up in the middle of the night only to put on music that reminds you of them, to think about how much you need them with you at that moment?
Do you wonder if they think of you like you think about them?
Can you actually need them so much to the point of hearing their voice or seeing them like a mirage in the desert when you are in need of water?

I think I'm in love.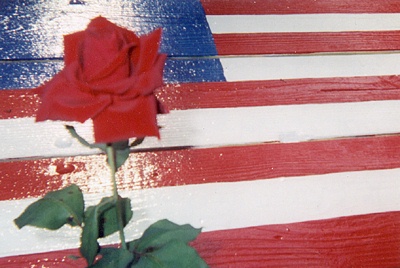 © Elizabeth H., Gulfport, MS