Kisses
MAG
March 31, 2011
First, exploratory, exciting, and nervous.
Fumbling, young, freckled, and watched.
Bossy, uncomfortable, worried, and new.
Titillating, right, wrong, and exhibited.
Deep, sweet, delicious, and loving.
Curious, devastating, exciting, and of cannabis.
Casual, wasted, forgetful, and regretted.
Friendly, acceptable, fun, and arousing.
Funny, desirable, awkward, and a lost bet.
Erotic, swirling, hair-pulling, and exotic.
Rough, unexpected, hungry, and perfect.
Non-consensual, struggling, aggravated, and slobbery.
Clumsy, doomed, musical, and unlikely.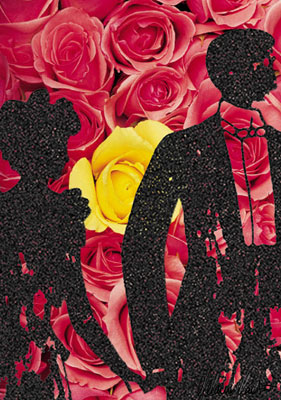 © Melanie M., Hendersonville, TN