My Home Away from Home
March 29, 2011
I hear…
Waves crashing
Family laughing
Snow cone truck,
Playing its song in the distance.
The occasional hum of a car
And music blaring from someone's iPod.

I see…
The bright sun on the horizon.
Colorful umbrellas dotted along the beach
And the perfect blue sky, cloudless.
Children running,
Chasing each other
With handfuls of sand.

I smell…
The salty air
The odor of sunscreen.
Sweet aromas
Coming from the boardwalk,
The sugary smell of cotton candy
As children walk by.

I feel…
The gritty grains of sand between my toes
The cool water crashing against my shins.
The heat from the sun
Pounding down on my head.
The random cool breeze
Blowing my hair around my face.

My home away from home.
My safe haven
From all my problems.
All the sights, smells, sounds
Clear my mind.
The ocean is indeed
My home away from home.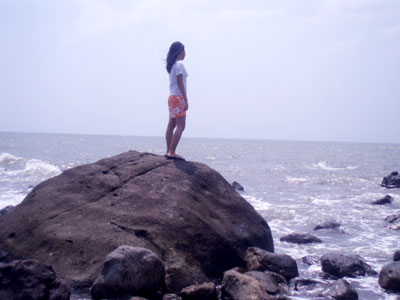 © Grace L., Bacolod City, Philippines