The Chameleon
April 1, 2011
Just passing by,
A hood over my head,
Jet-black hair hiding my face,
And dressed in a uniform
Looking like everyone else.
Walking through these halls,
Unnoticed.
Invisible.
A chameleon amidst the crowd.

Always having a dull look on my face
Feeling cranky and moody.
Not in the mood to talk.
People thinking I'm just another freak
That entered their somewhat perfect world.

But later that very day,
I step foot on that field
Feeling alive, a smile on my face.
Maybe make a goal or two
And receive a pat on the back or a high five...

Or what about standing in front of a crowd
In a dress,
And uncomfortable shoes
To be honored by an award.

But when the fairytale is over,
Cinderella turns back into the Chameleon.
The soccer uniform and the dress is exchanged for
The uniform and a hoodie.
The Chameleon's back.
I simply throw the hood back over my head,
My hands stuffed in my pockets,
And await the journey for the day.

Invisible.
A chameleon amidst the crowd.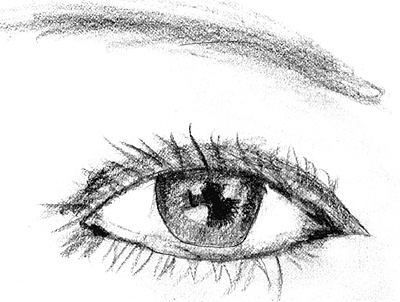 © Natalie D., Fanwood, NJ