i am from
April 17, 2011
i am from austro-hungaria, from
a man with enough money to loan some
to the then-emperor and get a last name
in return, because who wants a good deal
when you can have prestige, anyway?

i am woven into the history
of the pennsylvania dutch, raised
on aunt dolly's pork and kraut, curled
into warm quilts sewed by the local
amish ladies, as if they were just for me.

i am two cultures, jostling, scraping,
dark curly hair and blue eyes,
latkes for christmas dinner
kosher for passover jelly beans.

i am from billy joel and
elton john and
the eagles.
from eric carle and
jan brett.
my mother fed me books,
spoonful by
spoonful
in the dusty depths of a library
and my father injected music
straight into my soul.

i am from toe socks and frozen bananas
and backstage and card games and
makeshift dinners and only seven letters
that have ever really mattered,
because music is all
that has ever really mattered.

i am from not looking too closely
at family for fear of
what you'll see,
from a great grandmother who went
crazy, my claim to fame
a beautiful photographer
who killed herself.

i am from broken households,
one great grandmother raising four girls,
one grandmother raising three boys,

three boys the generation that gave way
to mine, mine that will give way
to the next, the next
that will trace their roots
all the way back to austro-hungaria.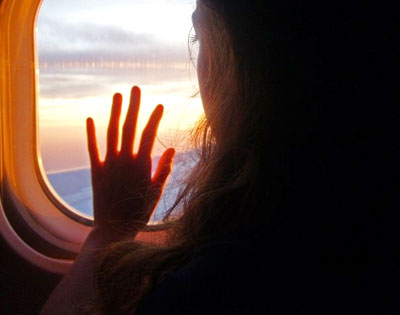 © Megan C., Nashville, TN