Mexico
April 17, 2011
Five years old,
I jumped off a bus in Mexico
and never looked back.

I could say "thank you,"
and "tea and a hot dog, please,"
and that was all I needed.

I made friends with the quetzals
and listened to the iguanas' secrets
while we were buried deep in the dark
of the pyramids of Chicken Pizza.

I bought belts and wooden turtles
from the dirty-faced children
who held them out to me
without asking "kooanto kwesta?"

They took me with them to a lady
who kept treasure in the folds of her skin
and fed me sweets made of caramel
and the stickiest words I'd ever heard.

I wove dresses from her stories
while she braided sunlight into my hair.
Days lost meaning, and minutes stretched
to fill in all of the gaps.

Then I got on another bus,
but the doors wouldn't open this time,
wouldn't let me back out
to where I belonged

until the sunlight came out of my hair,
until the words unstuck themselves,
until I gave back the turtles,

until the secrets of the iguanas
were no more than a whispered code
that I couldn't remember.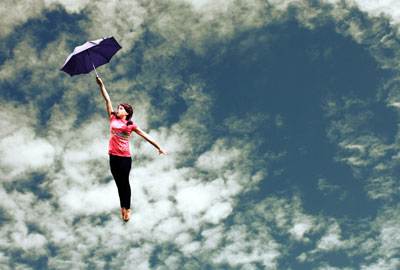 © Sandy H.