Forget Always
April 5, 2011
My heart is pounding.
My head screaming at me to stop.
To forget
About him.
Forget how his smile
Always reached his eyes.
His eyes.
His dark,
Chocolate brown eyes.
His lips
Full pink,
Always stretched
Into a smile.
His hair
Always hiding his eyes
As if,
He wanted to keep his soul
Tucked away.
His laugh
Always makes me
Giggle and bubble inside.
My heart starts to hurt.
My head, telling me
To forget.
Forget all my
Memories.
How can I forget?
My heart asks.
If I forget,
I am forgetting
My life.
What I live for.
My head demands it.
FORGET!
forget always.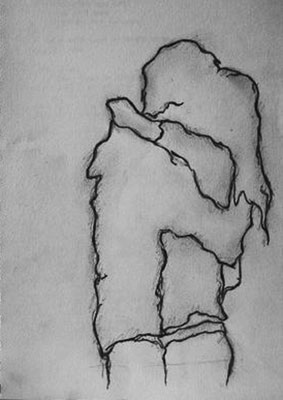 © Nicole B., Newcastle, WA