The Sand
April 6, 2011
My family is the beach,
Large and spread out,
But held together by the sand,
The peacemaker,
Me.
The common ground.
Scurrying,
Burrowing,
And playing throughout the sand is the tiny crab,
My brother,
Lost in the endless expanse of sand,
Unsure where to turn.
Always certain the sand will be there to lead him on his way.
The umbrella is always stuck in the sand,
My mom,
Forever protective of the precious sand below,
Shielding from all elements,
But such a small part of the sand,
Impossible to be all places at once.
The sand castle is built tall,
But lopsided,
Towering the world,
But destined to fall at any second.
The water,
My step-dad,
Slowly rises with the tide,
Calmly bringing the castle down,
Smaller and smaller.
Smooths out rough edges,
Paves the way for something more beautiful to be created.
Open minded.
Headstrong.
Strolling along the beach,
Past the umbrella,
And crab,
And crashing of the waves,
Is the tide pools.
Different than the beach,
But still bound together by the sand.
The rocks are my dad,
Constantly sheltering the fragile star fish of my baby sister.
Trying to contain the strong willed swirls of water that make up my step-mom,
Unsure of her home,
Always coming back to where she belongs.
The sand is in the tide pool,
Under the star fish,
Swirled up by the water swells,
Still binding the family together.
Soft,
Flexible,
Shielded,
Forever changing,
Comfort blanket.
I am the sand,
Bringing the different elements of my family together.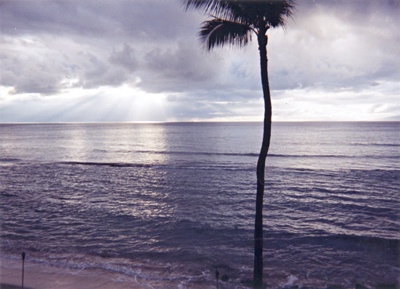 © Grayson H., Highland Village, TX