As the Wind Whispers...
April 6, 2011
Shimmering stars reflect off the cool ocean mirror.
Distant boats lost in the hazy cotton ball smoke from the ship.
Calm waves crashing, drowned out by joyous laughing.
Young voices intertwined as wind whispers love.
Tangy salt water encaps my lips,
Pursed into the smile of a quarter moon.
Rich chocolate lingers on my tongue,
Not willing to leave like puppy love.
Strong hands envelop the weak,
The comfort zone in a world of uncertainties.
Smooth cold wood pressed against legs,
Bare from the warm summer night.
Cheap fabric of Mexico fills up my nose,
Replaced by refreshing ocean breeze,
Taking my senses over like a car out of control.
Content peacefulness. Pure bliss.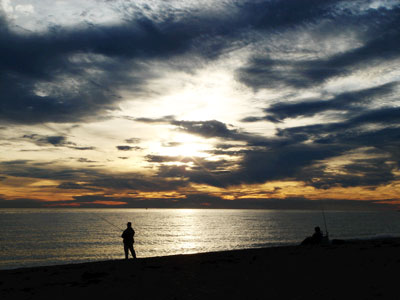 © Sarah C., Hillsdale, NJ