where are you
April 22, 2011
where are you?
i have searched all night for i am alone and it is your voice i need to hear.
its funny when i was with you, never was there a moment i thought you'd leave.
now i stand here alone in the still of the night, you are gone, its hard to believe.

where are you?
i have looked all day, under our favorite trees, the ones that flower after the rains.
we would had lunch, here right here, with the flowers blooming in the sun.
and then we will sit and watch as time slips by us in the wind again,
then slowly we watch the sun set, painfully the day ends as fast as it began.

where are you?
the moon is out, full big and bright streaming into my bedroom, white and pure.
and then i remember those moon lit walks down the bridge hand in hand,
and then we'll dance random tunes in our heads, you..me.. we were happy i was sure.
and now this loneliness, entangling,strangling me is something i cant cope with, cant stand.

where are you?
what am i doing? looking in the dark for the impossible,knowing you will never be there.
you were once here, walked on this sand and drunk from the same sky,
all that blown free.
others will come to take your place, with different dreams, but then who can dare compare,
fire draws fire, so like- hearts,hearts, that's what we were, what we are and what we hoped to be.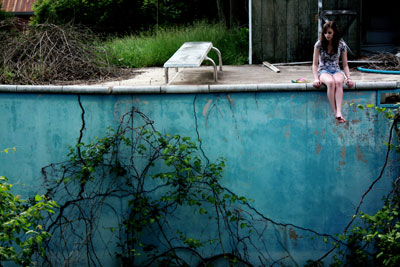 © Myra K., Somerville, NJ