Would U Have 2 Have It?
April 22, 2011
Would you have to have it,
If my brown eyes gazed into yours
With a strong desire that only your touch could cure?
Would you have to have it,
If they called your name,
And my body did the same
Until the seclusion between our flesh did not remain,
And the erotic passions of my soul could not be tame?
Would you have to have it,
If I whispered the secrets of my mind in your ear
Too soft to be heard, yet so implicit the message was clear,
If words ceased to escape our anxious lips
And were replaced by an everlasting kiss?
Would you have to have it,
If I let your one-track-minded hands do as they please
Until they made my body shiver and weakened my knees
If our hormones overtakingly
Made us slip into ecstasy
Within our reach our fantasies
No one to prevent you and me
From crossing the line, all boundaries
If we came to that point,
Would you have to have it?
If you would, it's best we not go there
Because I've come to the realization
That my greatest opponent is temptation.
He lives in the depths of my soul.
Over my actions, he had control.
Key word "had," for he no longer holds this imperious position.
He used body language to speak, knowing I would listen.
While I listened to my body, I ignored my heart.
Temptation could have defeated me, for I was blinded from the start.
I'm stronger now,
Wiser now,
And see with 20/20 vision.
Before temtation's every move, he must first get my permission.
My mind and heart are the monarchs of my body,
And they're not willing to negotiate.
So if you and temptation want to get in,
You guys have come just a lil too late.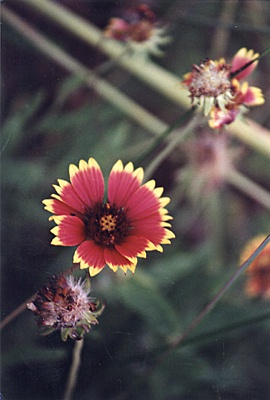 © Brian G., Phoenix, AZ