Charm The Lady
April 25, 2011
At long last, a night to us my dear,
a time of love if that is, if that is,
what any sound minded individual may dare call it.
Such a pause, an invitation of silence,
you must be expecting a compliment or something.
Am I really to extol you this evening?
Darling, your hair smells of mucus
and some foreign substance
of which there is no naming.
And that dress is rather loud of you.
perhaps you could turn it down a notch,
it just so happens I'm already hard of hearing
In speaking of impairment of the senses-
I was nearly blinded by those ridiculous braces of yours
you should try a tad bit harder,
maybe you'll get it next time.
Those ruffles remind me of some unsightly
man-eating prehistoric flower,
that I am unwilling to fetch water for.
I do love your hair,such a vivid outstanding red,
like the spaghetti my mother is refusing to clean
from my recently cleaned newly waxed imported tile floor.
( in maybe less of a regurgitated fashion).
.
..I'm assuming you would not at all be willing to help with that.

I hope you weren't going to tell me you love me,
as I mentioned earlier I'm hard of hearing.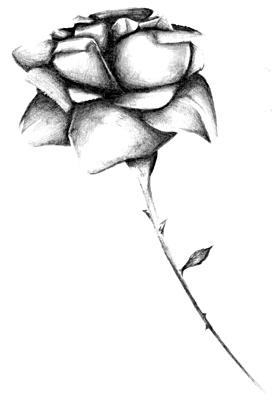 © Yisrawayl G., Philadelphia, PA