Bloody Rose
April 29, 2011
You stabbed with such force
My chest stood no chance
The dagger forever embedding itself
with a powerful stance.

The petals began to flow
Down my naked back.
They once held an untainted red glow;
Now morphed into a cursed black.

They stained my body
A night-colored hue,
Proving to the garden
what a rose can do.

That's no matter;
I will survive,
Your ominous love
ascertained my ability to revive.

You pulled the dagger out,
After which my petals ceased to bleed.
Instead they turned black
Then you put your mouth to my wound,
unrelentingly beginning to feed.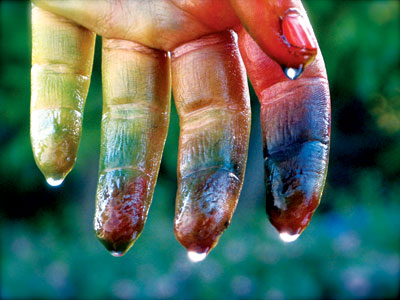 © Allison F., Menlo Park, CA