Matter of Time
May 10, 2011
She's stapled shut,
She's bottled up inside,
She feels so much pain,
That is impossible to hide.

You left so miserably,
You never said goodbye,
You lead her towards a path,
Where her life would be the goodbye.

Useless cries,
Silently she screams,
Refuses to breath,
She won't be saved it seems.

She knows it's wrong,
But it makes her feel good,
Maybe if she were happy,
Stop she would.

She feels satisfied,
But it ends too fast,
It brings her to life,
She just wishes it could last.

It's not enough anymore,
It goes from bad to worse,
She feels she can't stop,
It has become her curse.

It's only a matter of time,
Before it all comes to an end,
She either gets better,
Or her life will end.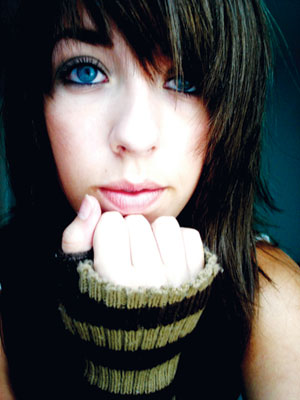 © Brit H., Peabody, MA