My Reality
May 12, 2011
I am dead,
I feel no pain,
I feel no love,
This is insane.

My feelings lost,
Somewhere I can't get them back,
There's something missing,
I just don't know what is it I lack.

There's a small part of me,
That still tries to feel,
But it's fading fast,
I guess it's another way to heal.

I'm better this way,
Nothing can hurt me,
Nothing at all,
But still I won't be happy.

I see the path I should lead towards,
It just seems impossible to get to,
Although I think I can do this on my own,
My reality is that I need you.

You say you won't leave,
I'm afraid you will though,
I just don't want you to,
Please, don't go

Stay here,
Don't abandon me,
I really need you,
Don't you see?

I'm scared,
For what is happening,
Then emptiness overcomes,
And I feel nothing.

Everything seems to be clear,
I feel I don't need you,
I feel I don't need anyone,
But I know inside that I do.

Don't go,
I need you,
Don't go,
I love you.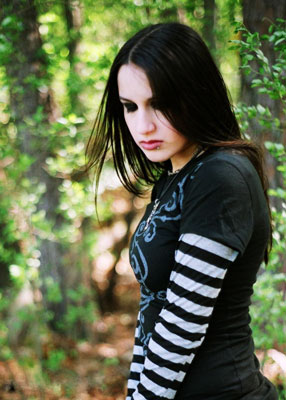 © Rebecca B., Marietta, GA