Her Awakening
May 12, 2011
She won't let go this time,
She'll hold on tight,
She'll beat the urge,
She'll win this fight.

She walked that path before,
She'll stand up straight,
She has opened her eyes,
She no longer feels hate.

She sees both ways now,
This time she'll choose correctly,
Using all her strength,
She'll walk towards happiness directly.

She no longer wants this pain,
She'll vanish her bloody knife,
She wants back her happiness,
She wants to desire life.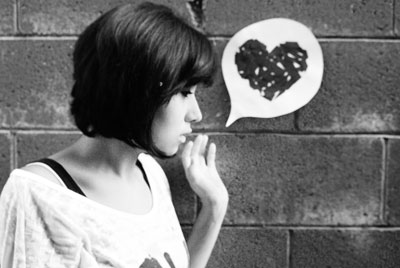 © Michelle B., West Covina, CA