Who Am I
May 20, 2011
I regret everything I do,
Because my actions all disappoint you.

Question if I won't be saved,
Due to the way I've behaved.

It's off then it's on before I can say,
Just take me the f..k away.

I believe then I don't,
And then I say live I won't.

I tell myself to fight the urge now and then,
But temptation is stronger and makes me do it again and again.

I don't want to cry,
But I do whenever I want to die.

I hide all my pain,
But inside it makes me go insane.

They tell me my smile is fake,
Then their own truth they make.

They say so much crap I can't even say,
I'd just like to scream go the f..k away.

Where's my missing puzzle piece where has it gone to,
It's made the rest of me meaningless just to be true.

I end up hating myself at the end of each day,
And crying on my bed cold I lay.

I'm scared one day I'll fall off the edge and land,
But I hope you'll be there to save me offering me your hand.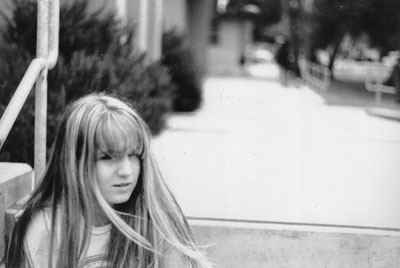 © Alyssa R., Pacific Grove, CA