Where I Go
June 4, 2011
It'll take you places you've never been,
It'll convince you that you can win.
The comfort of it in your hands,
The feeling that only you understand.

Strumming and picking all over the place
Giving you a rush like a thrilling chase.
For just a few minutes you're the star,
All because you're holding that guitar.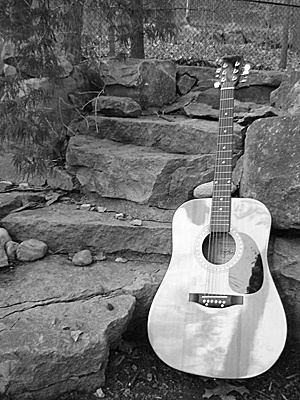 © Chelsea B., Troy, MI