Superficial Expectations
June 27, 2011
You judge me by the color of my skin,
Not by the contents of my soul.
Colored people can't do this;
Only colored people can do that,
You tell me.

You judge me by the beauty on the outside,
Not by the beauty within.
"You're not pretty enough";
"You're not skinny enough";
"You're not tall enough";
I'm never enough.

You judge me by the my sex,
Not by my true abilities.
Only boys can do this;
Girls shouldn't do that;
I'm not capable enough in your eyes.

But nothing you tell me is the truth.
You constantly feed me lies,
And you try to fool me into seeing them as facts.

The truth is: instead of discouraging me, and constantly putting me down,
You should be lifting me up
And not making me feel inferior to the rest of the world's standards and stereotypes.
But instead, you feed them to me on a silver platter,
And you tell me they are the truth.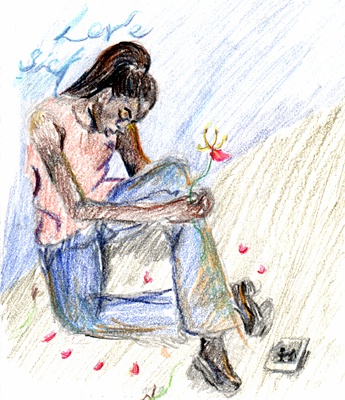 © Sherell B., Philadelphia, PA