I Am My Own Being
July 18, 2011
I am...what am I?
What is it that people see in me?
What do they notice when they look at me?
How do I appeal to people?

Am I beautiful, like a single rose?
Blooming wildly on a spring day?
Am I sly, like a fox?
Stalking my prey?

Or what is it that I am for?
Am I for people to tease?
Am I for a life of pain?
Am I for a time of sorrow?

Perhaps it is what I am from?
Am I from the country?
Or the city?

The question isn't what am I, but how I am.
I am my own beauty.
My own cleverness and sly.
I am for not people to tease, but to see me.
I am not for a life of pain...but love.
I am a time of joy and laughter.

I am from the country.
I dance in the grass and the flowers of the spring.
I sing the song of country in my steps.
I am the country air and it's beauty.

I am for the lone wolf.
The one that holds its head proudly.
And walks in courage.
I am for those when they need a friend.
I bring comfort and hope to those around me.

I am for fire.
I keep to my opinion and stick with it.
I control my temper, but cannot when it is let out.
People can see how I feel just by looking within my eyes.

I am my own being.
I will be me and people can deal with it.
If they don't like it...f*** them.
Because I am me, and that is how I'll always be.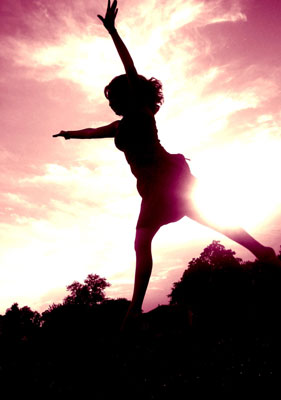 © Martha V., Morton Grove, IL