Tick Tock
July 20, 2011
The moon calls to the sun, hurry up.

I'm almost done, there's just a few rays left.

He marvels at her last illumination.

The sunset is beautiful.

He tried to put it in more words than that, but all failed.

A twinge of jealousy brushed his heart.

She gets the glorious sunrise and the magical sunset.

Each awed and admired by the world.

All he had was the night no one wanted, no one cared for, no one noticed.

His impatience to his partner was ingrained in his need for recognition.

He was special.

Yet as he passed her as they switched places in the minds of human perception, he remembered the laws of the universe.

The moon was just a reflection of the sun, it had no light of its own.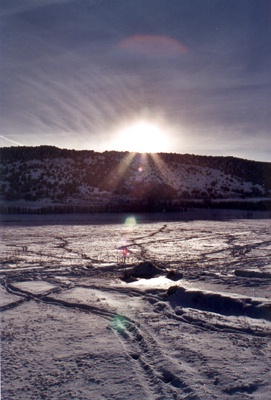 © Brandon T., Manila, UT