Path Of The Trapped
July 20, 2011
A lone figure walks out of the darkness,

His shadow invisible.

He scurries through the alleys like a rat,

His piercing eyes drowning all onlookers.

No one knows who he is,

Where he goes,

Or where he comes from.

But legend says that the war crippled the man

So much

That he went mad.

His heart, mind, and soul,

All destroyed.

No hope,

For escape is futile.

No one can flee

His heart

Or her soul.

Impossible.

His ravaged body hidden by a veil of loneliness

His sobbing cries unheard by anyone,

With only the sun and moon for company,

He tries to flee

Through the country and the city,

Around the world and back,

But he can't.

The danger goes with him.

The darkness resides in his very own self

Until he fights his soul,

He will flee,

Or at least he'll try.

Until he does,

He'll stay on the path of the trapped.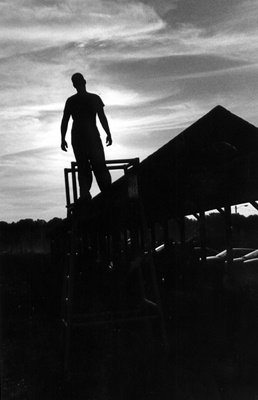 © Brianna L., Marblehead, MA