I will not stand
July 20, 2011
I will not stand
To watch this land
Waste away
A little more each day

And I will not stand
To see the grand
And ever lasting trees
Now fall to the sand
And destroy our sweet honey bees

I will not stand here and let another day
Followed by another year,wither itself away
I will not stand here and hear you say
That all will be ok

When you look at our land
That was once so grand
And come to see every grain of sand
Turning black with pollution
When we have the solution
To fix all this corruption

Before we are forced to watch our earth die?
And watch the flower
Fall when it once used to tower
Above our now graying sky
And when the butterfly
can no longer fly
for the air is to full of bad things
that she can not flutter soft wings?

Cant you see
The chaos being caused by you and me?
Or do you just wish I'd be
Like you and sit silently?

For I will not!
And though perhaps sit silently I ought
I see it as not right in my mind
To allow our animals and plants to be left behind
In this struggle for evolution
That is causing so much pollution

so you can carry on with your busy day
and pretend our garden is wasting away
but you can't fight
the animals howls that plead to you at night

So you can turn a blind eye
When you hear the earth cry
Out in anguish and pain
But when you notice it doesn't rain
And our plants dry
Don't say your hungry
Because so are they
For you leave them in disarray

And when our animals cry
For the have no homes
And no forests to roam
Do not complain about the voices
In your head
Reminding you that they'll soon be dead

When the earth is only dust
And you must
finally see
What has been caused by you and me

Will you finally acknowledge
That we DID have the knowledge
To put a halt
To the Death of our earth
And keep her burning hearth
Burning and alive
We chose to not allow her to survive.

So now you and me and everybody
Who chose to pretend
That our resources are without end
Are forced to suffer
That the earth too can turn a blind eye
When we slowly begin to die
And we will inturn feed her our flesh
As she did once feed us hers
And we shall clothe her in our last breathe
The way she once did for us in her animals furs

Then Will you admit
That while you chose to sit
Down and relax in your comfy home
You left our poor earth on her own?
What will it take?
For me to make
You see
What is being caused by you and me?

Let us rise as one
And fix what we have done
For I alone can not succeed
What our earth needs
Is for us to unite
And together to fight
For our earth that defends us so valiantly
And together you and me
can save every tree.

For I will not stand
To watch my earth become a waste land.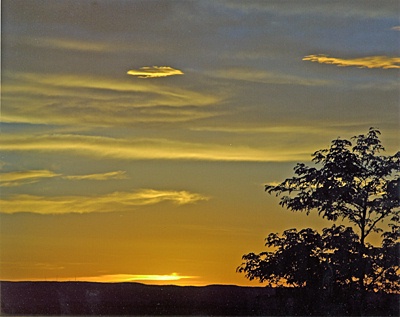 © Elizabeth B., Wichita Falls, TX