The Playground
July 21, 2011
Playground rules aren't meant to be broken,
little girls and little boys playing and joking,
Yet there is always that one, alone on the side
Not sure of the rules of which to abide.

Holding hands, the Populars stare
Degrading others, speaking without care,
Her little blonde ponytail, whipping in the wind
She won't know for many years the effects of her sins.

The little brunette, afraid to go near
Meets a little boy with the reddest hair
They smile and swing, they play and they slide
Cowboys and princesses consuming their minds.

But the little blonde girl, who today wears a braid
Expects attention from all of the children in her grade
The little boy, with hair as red as fire
Is of course the one the little blonde girl desires.

The days pass by and the leaves turn brown,
The leaves fall off and snow covers the ground
The little brunette, afraid to go near
Watches from the side as the others cheer.

Hooray! A marriage on the playground pave
Bridesmaids and ring boys walk and wave
The little blonde girl, today wearing white
Smiles at the little red haired boy at her side.

It's high tide in blue ocean eyes
As the little brunette looks on and sighs
She wishes she was blonde and heads to the swings
Where she spies a little raven haired girl continuing to sing.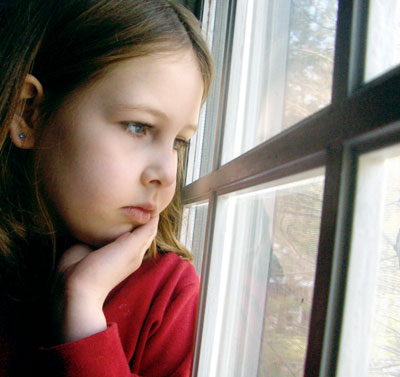 © Dana D., Gansevoort, NY