A Call from Mum
July 31, 2011
Dad's talking to you on the phone,
you asked for my number.
I was happy thinking that we can talk to each other privately
no loudspeakers needed.
Ten minutes later
my phone rang
you called
I felt shocked.But still my heart soared
I said "hello"
but then,happiness faded.
Did you call,
only to be angry with me?
You might not shout
voice not raised even a little
but why did you use that tone Mum?
you asked me a question
I was speechless for a while
what should I say?
I didn't really do anything wrong.
What should I say?
You asked me again and again
You gave up and said "goodbye"
You called Dad and told him what happened
That I just ignored you
I didn't mean to,honest
Dad's angry,he's upset
"Why'd you do that to your Mum?"
and I sat recalling what happened
and somehow,the only thing I just thought of
what I hoped for
is just for you to ask
"How do you do?"
or maybe just a simple
"I love you"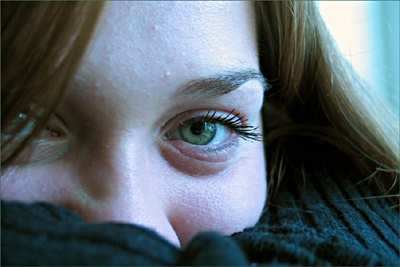 © Andrew M., Belleville, ON, Canada