When the Rain Came
August 10, 2011
I remember the day

When I rode my bike home in the rain.

The sky got quiet and the trees didn't breathe,

And then the rain came.

I'd never felt a million needles

Landing on my skin all at once,

But that day, I swear to you,

I felt alive.

I was alive when the mascara ran down my face.

Like cascading rivers of blackness.

I was alive when my jeans stuck to me,

Forcing my movement slowly to almost nothing.

I was alive because I remember laughing

Then gasping for some extra helpings of that

Air that was flooded with oxygen.

Crisp, energizing, and fresh oxygen,

While I pedaled, and pedaled

All the way to my warm garage.

And the best part was,

When I found shelter and the rainbow came out,

It was the most electrifying rainbow I'd ever seen,

Because I had given it life.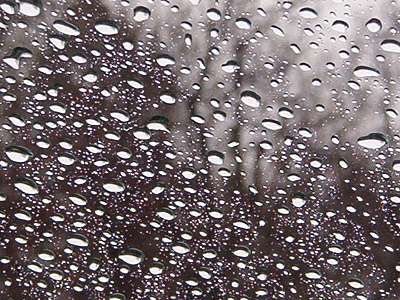 © Terrin C., Humboldt, IA