L O S T
July 16, 2011
The rain is reflecting my sorrow.
Oh, please, let it drown my soul.
And no, you wont reach me 'till 'marrow
When the sky will be all a glow

There are no more angels in heaven
They all left with such fright.
And no these aren't tears i am crying,
It's the rain coming down in the night.

Oh, please, don't save me from drowning.
I would very much like to be alone.
And please don't send for me tomorrow
For i will be six feet below.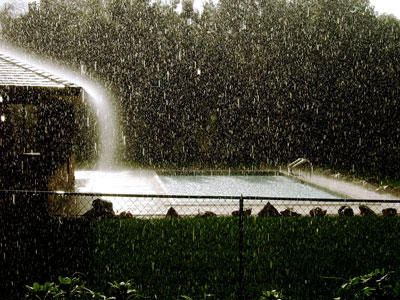 © Chelsea C., Auburndale, FL