The Summer Fairy
August 15, 2011
A fairy is born tonight.
She will open her eyes that shine of unknown hues
And part her lips to speak her first words.
She will dazzle the mundane if she chooses
And petrify the others with stories they have heard.
Her skin will be dark, her eyes bright
And she will grow rapidly beyond wonder.
Most will be frozen with fear at first sight
They will plainly see she is born a plunderer
Destruction will course through her veins
And bloodshed will be written in her time to come
She will have the morality of an angel tied down with chains
With no room to fly; With no room to run
She will plead with mortality to end her displeasure
She will search for an easy escape
But this fairy will have no choice but to live forever
She has a destiny to fulfill; another soul is at stake
She will own a love beyond the human sense
But she will still remain mournful and cry
Because, even though she is blessed with immortality;
Tonight, a fairy will die.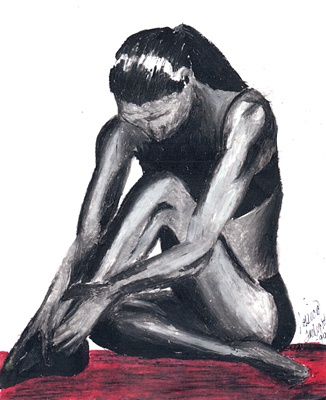 © Jessie Y., Ahwahnee, CA