Tree.
September 1, 2011
I'm just a silent tree in the middle of the desert.
Lost in the sandstorm I started with my own air.
Calling out, screaming.
To nothing.
Because there's nothing there.

Limbo.

I'm slipping into limbo, into that dead space
between heaven and life.

Love, I lost the lines of your face.
Love, I lost your heartbeat in the sand.
Love, please return. Come back to hold my hand.

You don't know how much I missed you,
while you were gone away from me.
There was not a think anyone could ever say,
nothing to soothe me.

Don't you see?
You mean everything to this little desert tree.
So can you forgive me
for holding on too tight to you?
Can I apologize for wanting love and contentment too?

I cannot plant my roots too deep in this sandy earth.
I don't know how to shade the world.
I wish the storm would slow and settle.
I am only a little girl.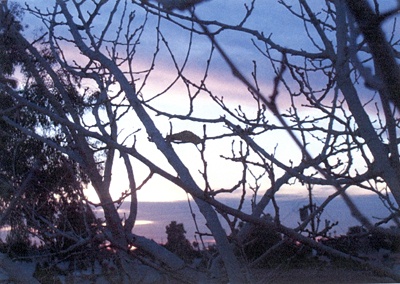 © Delia R., Phoenix, AZ