What If?
September 9, 2011
What would life be like,
Without the smiles,
Without the fun, and the hundred miles of walking distance we've acquired through our lives?

Without dawn or dusk,
Backyard bonfires,
And others with their drowned, doused desires with the lust to do greatness.

What would it be like,
To live without the musically inclined, or the dramatically defined,
Those who surround every being?

And what would it be like, to live in darkness,
Surrounding and enclosed, blindness in an area with no other?

These things make us, break us, and otherwise save us,
From those that chase us, shake us, or otherwise hate us,
A protection like no other, like a big brother of the sorts,
Where would we be without these things?

You tell me.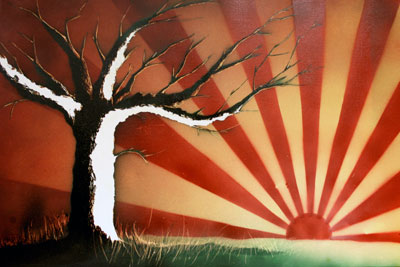 © Tomas C., Lakewood, CA