Thank You
September 27, 2011
Usually people say their
Thank you's at award shows;
They get to say how much
Certain people helped them
Get where they are.
But you're the only one
Who bothered, so here goes:

Thank you for listening.
You were the one who actually
Sat down with me and listened
To me pour out my soul: my aches,
My pains, and my secrets, and
You didn't say anything,
Just held me.

Thank you for understanding.
When I was angry,
You knew how to calme me.
When I was sad,
You knew how to make me smile.
When I felt like giving up,
You gave me new motivation.

Thank you for caring.
For knowing what
I went through every single day,
And defending me,
And taking me away
From the terror where
I was living.
Away from the humiliation
And ridicule,
From the laughter and gossip,
That felt like a gunshot to my soul.

And lastly,
Thank you for not giving
Up on me, like so many
Others before you,
Who left me stranded
On the side lines, as if I was nothing.
Thank you for showing me I'm not.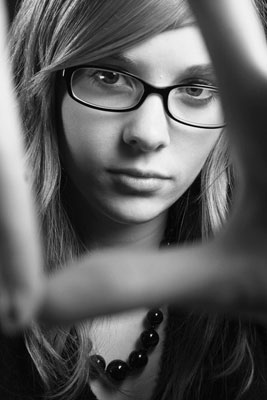 © Marina S., Vineyard Haven, MA