Dinner with a Writer
October 8, 2011
She sits with one leg crossed
over the other, sandal dangling
by the straps on her toes.
She wears a little makeup, that's just
what they expect. With hair
over her shoulder, a tilted
head, and a deceptive glass of ice tea,
she's what they're looking for.
She doesn't speak when the boys
mince down across from her, not
when they try to woo her with blunt wit.
She simply traps their lives in pages.
Later she will steal their vibrancy
and breathe it into her ink people.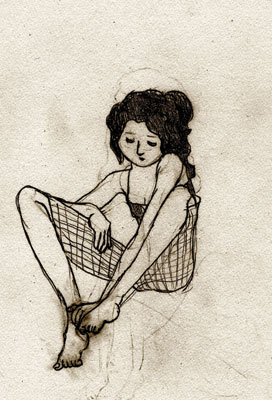 © Samantha W., Albany, NY