The Snake
October 14, 2011
I take my first breath of life and look around
There are birds singing and I am confused
I decide they're friendly

A man is walking with me
My bones are from him
I think he's my husband, so I hold his hand

My hands are cupped around clear liquid
Am I supposed to drink it?
I take a sip and I know I was right

I hear a voice call out to me
My heart says he's my Father
I believe my heart

He puts me and my husband in a garden
My fingers curl around a daisy
And my nose fills with its scent

I am alone in the garden
The rule was "Don't eat, Eve.
Not here, not that fruit."
So I listen

I feel the snake slither up my arm before I process his voice
"Are you sure you cant eat it?"
I nod and begin to leave

"Don't you want to be smart like your Father?"

I stop in my tracks and ask him to repeat

"He's holding you back, doesn't want anyone to be stronger than him."
He hissed and smiled sickly sweet
"He doesn't want you to have his power"

I ponder the thought and begin to dream
I try to dismiss the thought but it wont leave

The snake guides my hand to a fruit and I let him
I pluck it and reconsider
"Do it."

I don't let myself think longer
And sink my teeth in
It's the sweetest taste
The most bitter
But against my will, I love it

I give it to my husband
And he savors his first bite
We look down and cry out as we see our nakedness
Only a tree hides us from our Father as he looks for us

The snake slithers down and smirks as sin consumes me

"Well done."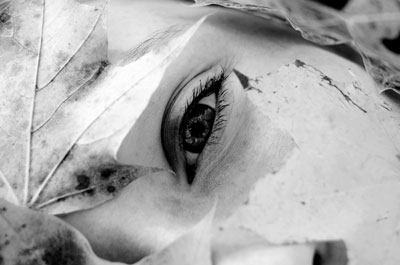 © Michelle K., Vancouver, WA