Daddy
October 18, 2011
You are such a liar, Daddy,
Such a selfish hypocrite.
You weave your web of lies,
Trapping me, suffocating me.

I cry night and day, Daddy,
My pillow soggy and salty.
Why did you leave?
Why tell me those horrid things?

What is this love you speak of, Daddy?
How can you love and hate me?
So much disappointment,
But it's not just from you.

Yes, I am disappointed, Daddy.
I am disappointed in you
And all the hurt you caused me
And all the lies you told me.

I'd take it all back, Daddy,
'Cause I don't want to be your enemy.
I want to be your daughter,
The one you said you loved.

Maybe you truly love me, Daddy,
But I'm not really sure.
The way you treat me
Defeats the words you tell me.

You don't know what you've done, Daddy.
I can't trust people anymore.
Behind the silk cocoon and shattered heart
Is a girl who fears to love.

I'm afraid now, Daddy,
Because I don't know if they'll leave.
I'm not sure if they'll love me,
Then leave me in the cold.

I don't remember, Daddy,
Everything you said that day.
All I know is that you misunderstood
And you wouldn't listen.

I tried to tell the truth, Daddy,
But you didn't want to believe.
You ordered me away,
You didn't want me anymore.

Do you know how much I miss you, Daddy?
I'm pretty sure you don't.
I cry for the pain and shattered hearts,
But I cry for the loneliness, too.

I never had one, Daddy,
I never had a father.
Never like the ones my friends had.
You were forever gone.

What's it like where you are, Daddy,
In Phoenix with your new wife?
Do you know what I'm doing?
Do you even care?

I'll bet that you don't know, Daddy,
My favorite color, book, song.
Do I even like to read?
What's my favorite pastime?

You never cared to ask, Daddy,
Not like you were supposed to.
Did you know I'm golfing now,
That my shooting's getting better?

I love you so much, Daddy.
I miss you, I ache inside.
You left me and I still love you.
You killed me and I still love you.

Sometimes it doesn't stop, Daddy,
The tears, the screams, the hurt.
I can't wash it all away
Like dirt, like mud, like blood.

But still, I thank you, Daddy,
Because you made me stronger.
I spot the liars easier now,
And it's all thanks to you.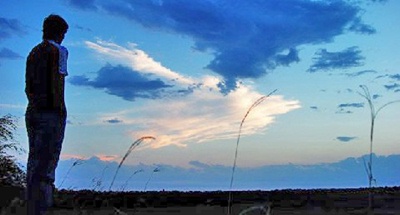 © Stefanie K., Katy, TX