The Sensation
October 19, 2011
I take a breath and feel the sensation in my chest,
I take a deeper breath now,
And the sensation travels through my whole body
Its just chills, I know,
But it proves I am warm.
It is freezing in my room
So I breathe to feel the sensation
The sensation that tells me I can be warm.
I don't know what it is
The scientific reality of it.
It must be my nervous system or something,
But that doesn't matter.
I reach my hands above my head and feel it again
The sensation that tells me I am alive
Alive and well and working just fine.
I've been feeling so trapped and cold lately
That even the momentary sensation gives me hope.
In the dead of winter, it lets me have my spring,
In the tight quarters of a school desk, it tells me I can be free.
All I have to do is stretch my arms or better yet,
All I have to do is breathe.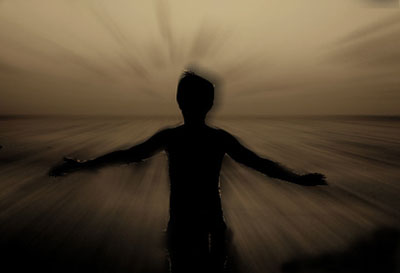 © Brian M., Fishers, IN