Did I? No?
October 6, 2011
Did I? No
How to forgive you?
Did I know
What to do?

Like a bee
I stung you
For life I'd be
Controlled by u's:

You are what haunts me
You're the fault that killed
You are what I faulted
You are my falling spill.

How many times
Do you have to cry
'Till you realize
You're not human?

Thoughts like wine
You're tossed like swine
Pink little feet in a truck
I convince myself it's fine.

So do I? No.
No. I do not know.
What happens when
I do what is due?

Do I know?
When God takes me by the legs
And tosses me down
Now I'm the pig who begs?

And He asks, do you know?
No. I didn't spread the flu!
He asks, do you know?
I shake my head and say, You.

And this is what makes me a crier:
Cause when I'm tossed from God's fingers
It's not in a truck, it's a fire.
This time I look up again, and say Mercy!

So let me say what is true:
Did I know? Yes.
Yet did I stop for you…?
I do not spread the flu.

Nor do I spread mercy.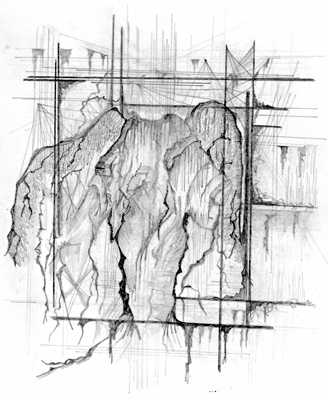 © Alexander G., Whitman, MA