Daddy Issues
MAG
October 23, 2011
The world is divided into two types of people.
Those who are here and present, people who
Inhale

Exhale
Every minute, every second of the day they live in motion
Their bodies sway like palm trees blow in the wind.
The world is divided into two types of people.
Those who are here
And those who are not.
The ones who managed to slip away through the tiny spaces between your fingers,
Who got stuck in the thread that pieced together the fabric of your flesh
(and managed to escape)
Love, love will tear us apart: make me feel like you have a heart.
You made my hairs stand up on edge when I felt you go, you make me wonder every day:
Am I here?
I think people only exist once they sneak to lay in someone else's bed; in their domain you are foreign but welcome and warm
And if he can't stand the heat, then get out of my memory.
When a ghost makes a home in your soul, how 'bout you give us a call?
When you incinerate everything and need to sweep your chimney, there is too much ash on my bones
And they call it cholesterol.
There are two types of people in this world.
Those who remember
Those who forget.
You are a tree and we were your leaves.
Your branches got longer. You forgot us. We fell.
But I remember what tree I fell from/I remember how you rustled us out/I am here/you forgot/I remembered

You are not here.
Tracing the outline of his face from a photograph I took in my mind,
I hope you still look like the father I once knew.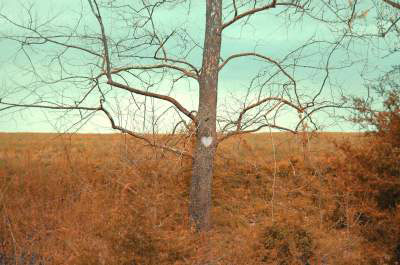 © Morgan L., Greenbrier, TN